Steps To Take That Will Get Your Home Sold
Selling a home or any other type of house or property can be a huge decision in your life. If done correctly, get some really good cash out of your home. Its extremely important to you as a seller to understand all of the options available to you and how you can get your home sold without affecting your financials. This article is full of steps to take that will get your home sold.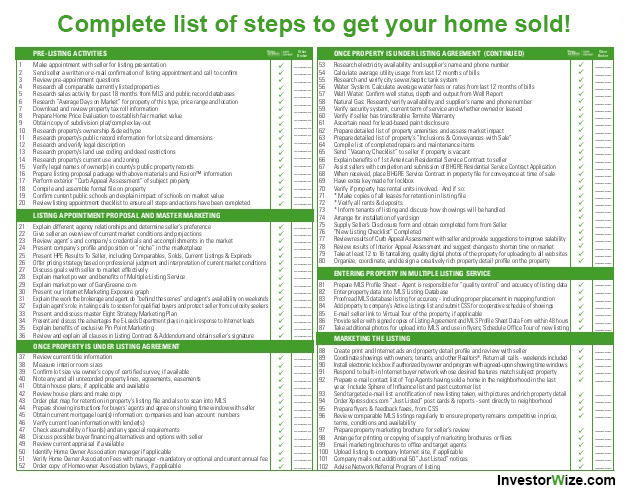 Lets Begin Getting that home sold
The first thing you need to do is checkout the list we have on the right. Not everything here needs to be done but if you can manage to accomplish some of these thing it can drastically improve the time it takes to sell your home.  Use it as you see fit as a checklist of steps to getting your home sold in the fastest amount of time.
The second thing you need to consider is the probably your home's price. You must attract buyers by having a price everyone will be pleased with.
Third most important is think about what types of questions a prospective buyer might ask about your home, then keep that information nearby in case someone wants to know. Create a list of all the contractors who have worked on the house and all the work they've completed. Your buyers should get a good idea of the kind of maintenance needed.
Air conditioning can make or break getting your home sold. For real!
Always have your air conditioner and heater serviced before placing your property on the market. Most buyers don't want to purchase a home that is going to require a large investment such as a furnace. Having a working AC and heater are appealing to buyers.
Selling the home appliances.
Consider adding bonus options with each sale. You might have come across ads where sellers offer free appliances for the buyer of the home, for example. This inclusion adds value to the home and the prospective buyer doesn't have to worry about buying and moving large appliances. Keep an eye on products that are in demand, and consider adding them to your final closing deal. Using such products can greatly improve your success rate for selling the home.
Clean your home!
Not to be offensive in any way. I know your the cleanest duck on the lake. A home that looks inviting will be much more appealing to buyers. If your home feels inviting to potential buyers, they're more likely to look at it when you're showing it.
To encourage buyers to see a home as theirs, it is a good idea to remove your personal touches from public display. You can take out family photographs or personal things. Buyers must be able to envision their own families living in your home, rather than yours. Clearing the home of clutter is also a wise move as you want buyers to see the house, not your belongings.
Choosing an Agent
Pick your agents carefully when selling or purchasing a home when it comes to real estate. Since selling real estate is a big deal, it is important that the agent you choose is knowledgeable. An agent with solid credentials is a real advantage you need to have on your side to sell your home quickly and make a good profit.
When selecting a real estate agent, take your time and ask lots of questions. Buying and selling property is a very important transaction, so you should ensure the agent you work with knows the business well, for your sake. A widely trusted agent with great credentials can help your transaction go more smoothly and make the process less confusing for you.
Get your home sold by selling to InvestorWize.com
If all else fails you can always sell your home to us. We buy cash, can close in 7 days or less and have many options for buying your home. Get an offer fast and call us today. Remember you are not obligated to anything and at least you have a backup plan if all else fails and you need to sell NOW!
Prepare your home or get sold
Prepare your house for the market toward the close of winter or in the earliest weeks of spring. A buyer will want to be in the house before the end of summer.
For most people, buying real estate is the largest financial transaction they will make in their lifetime. When it comes time for you to sell that investment, you must be as knowledgeable as possible about the processes involved in selling real estate. Use this advice to get a better chance of negotiating the best possible deal.
Remember that we are here to help if you need to sell your home fast and are pressed for time. You can always call us and get an offer fast. Good luck getting your home sold fast! Let me know if you need any help id be glad to assist.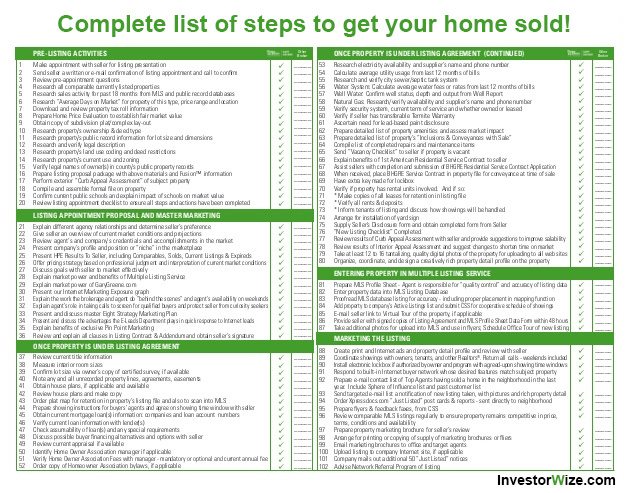 Created On: August 28, 2015
Last Updated On: August 31st, 2015 at 7:30 am