How To Sell a House Underwater. The Ultimate Guide.

Need to sell a house underwater? Maybe your job has just relocated you, a family member is sick, the neighborhood is declining. Whatever the reason is, you need to move, and you need to sell your house fast. You call up a realtor and he tells you all the things that you need to do to get it sold, such as cleaning up, painting the house and even what he believes it will sell for. But we have 1 problem…… The house is underwater. If you don't know what this means then let me enlighten you. It means the house is not worth even near what you need to sell it for.  This is the Ultimate Guide on How To Sell a House Underwater. I will be updating this post as new information or strategies arises so stay tuned.
Check out Chrissy who is also in this situation.
My house is underwater. How can I sell and buy new?
Do a Short Sale?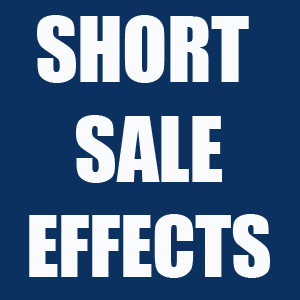 Most people would say that the best thing to do, is to do a short sale at the bank, if they need to sell a house underwater. Yes this is an option for under water houses, but doing this has ramifications that will hurt you long term. Your credit score will be adversely affected. On top of this there are tax consequences for the amount that was forgiven by the lender. So in Chrissy's case  If she were to negotiate a short-sale and managed to find a buyer at 165,000 she would have a tax liability of $25,000. You should definitely speak to a tax professional regarding this before making this move as you don't want to end up with a tax bill for money you never received.
To Chrissy and all those in this same situation I want to enlighten you on some strategies on what can be done here.
Here are options available that I know of that can help you in this situation.
Check with your lender if they will let you rent the house
Some lenders may be able to allow you to rent the unit out. If you are relocating more than 50 miles away from your current house, most lenders will let you to rent the home to a tenant and use the income to offset  your debt/income ratios.  The lender will usually offset the rental income by a 25% vacancy factor by leasing the home out for whatever fair market is. This means they can only count 75% of the rental to offset the debt.   The remaining is added to your debt ratio. If you are OK with being a landlord and have extra money put aside for any repairs and maintenance needed over the course of years then this may be the way to go. Just remember you have to want to be a landlord. This entails making sure all fixes are done in a timely manner and collecting rents from tenants. Also when the tenants cannot pay their mortgage in time you will need to have a buffer to make that payment
If you are not 50 miles away, then you cannot go this route.   In he past too many people walked away from their financial responsibilities because of being underwater and this ruined our chances today to make this work.  Things change so fast in this industry so check with your lender to see if this is still the case.
Lease Option Agreement
When you want to sell a house underwater a lease option is another tool in your arsenal. A lease option means. Its a lease! With the option to buy after some period of time. You still hold the deeds but the buyer is currently leasing the home and someday when they have the money they may use their right to buy it. In this scenario the house is not sold. You still own it. But now you have a prospective buyer in place until he chooses to buy.
In this scenario you are still the landlord and are ultimately responsible legally for anything that happens on the property. Also you are still responsible for most repairs to your home even if you have an agreement with the tenant that he or she makes the repairs. Ultimately it is still your house and there is no telling when the buyer will exercise their right to buy.
Here is an example of how you market your house as lease option:
$200,000 – Sale price at the end of 24 month-lease
$10,000 – Option money or non-refundable deposit will be credited towards purchase price.
$1500 – monthly rental payment to you.
Here is an example counter offer your buyer may send you back
$190,000 – Sale price at the end of 12 month-lease
$7,000- Option money or non-refundable deposit will be credited towards purchase price.
$1400 – monthly rental payment to you.
In the end you end up with 7000 in your bank account and a positive cash flow of $200 a month. If the buyer exercises their right to buy in 12 – 24 months you end up with your property being sold.
Caution: Never try to do lease option without a real estate attorney.
Wrap Around Mortgage
A wraparound mortgage is when the seller keeps the current mortgage in place and creates a new one at a higher rate for the buyer that wraps around the original mortgage. It's a form of creative financing where you the seller are ultimately the lender.
There are both advantages and disadvantages to this form of financing. One advantage is that, in a really bad market, offering a wrap around mortgage could get your house sold faster. On top of this, a wraparound mortgage gives you  the opportunity to earn interest. Hey! I did say you ARE the bank.
The disadvantages is that the Seller is still responsible for the original mortgage debt. Finding a good buyer with  strong financial backing is necessary to make this kind of deal work.
Subject To Agreement
Subject To agreements are awesome for sell a house underwater but also comes with advantages and disadvantages. Selling your home via Subject T0 agreement will allow you to sell your home while keeping the existing mortgage in place. This works perfect when your home is underwater. Since there is little to no equity to work with you can just have the buyer take over the mortgage payments while giving them the deed. They become ultimately responsible for the home as now they own it.
The one disadvantage is that the original mortgage would stay in the sellers name while the buyer makes their payments. I will be writing more on this strategy in detail in a future article.
 We buy houses and take over the mortgage payments for homes that are underwater.

Remember before you decide what to do or what actions to take when your trying to sell a house underwater, have a Realtor or real estate professional  put together a CMA or have an appraiser conduct a personal appraisal.  This  should give you a good idea of the real worth of your house.  Don't rely on Zillow estimates to give you a home valuation.  Even though Zillow is a good source of information, keep in mind that they have not seen your home, which makes it difficult to provide you with an accurate value.  Once you have a true value for your home, you will have a better idea of options available to you.

Created On: September 28, 2015
Last Updated On: September 28th, 2015 at 11:35 am