Sell your house as is with no repairs!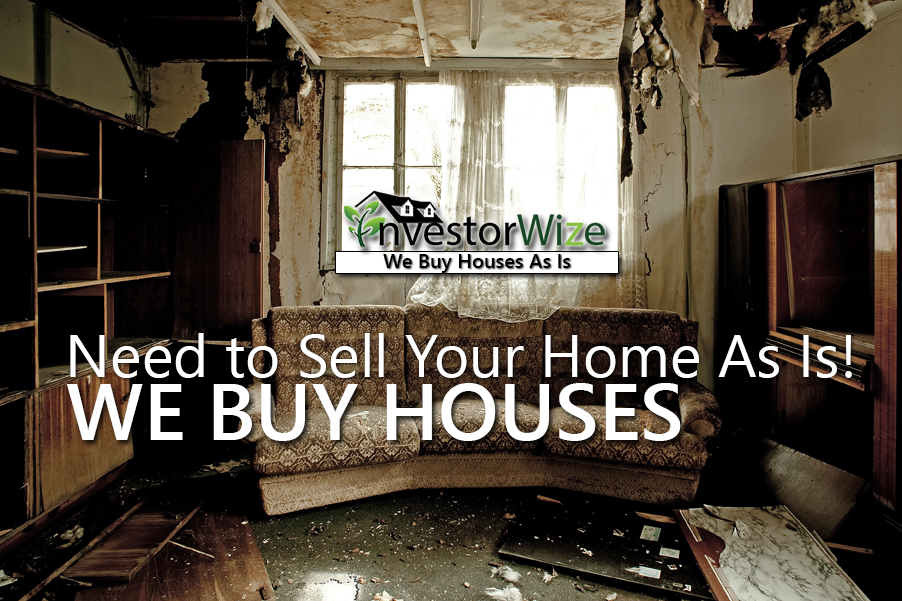 Selling a house as is, is actually a lot easier than you think. If your considering this option it means that the house may have some kind of repairs that are needed. Either it is too costly, you just don't have the money or you just don't have the time to do the work your self or manage a company to do it for you. In either case selling a house as is, is the best option.
Here is the easiest way for you to sell a house as is without the fears of being embarrassed on the condition of the home. Just remember there is no reason to feel embarrassed shamed or any kind of awkwardness when trying to sell a home as is. You are not alone and there are millions of people just like you who wont or just don't have the time to make the repairs. Selling a home as is, is actually very simple as long as you do a few things beforehand to make the process easy.
Should you sell your house as is or make all the repairs yourself?
This is a really good question and I will do my best to voice my concern. My advice is if you have the time & health to oversee your project and understand what to do then making the repairs could be a good idea. However if there are extensive repairs or you are going through any financial hardship then selling your home as is may be the way to go. Lets think of a simple situation that happens pretty frequently to home sellers.
A very common scenario when selling your house
The fear hits you. You just came to the conclusion that it is now time to get rid of your home or sell your home fast. You take a quick glance around and realize that your place is a complete disaster. You need to sell your home but need to make a ton of repairs so lets add up the numbers. The place needs a pain job no doubt ($), new floors ($$), new roof ($$$$), pool needs to be redone ($$$$$$) windows needs to be replaced ($$$$). The price to get everything fixed up so you can sell for top dollar just keep rising and rising.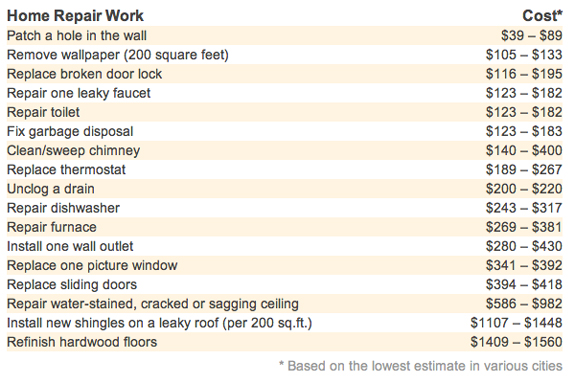 Validating the costs associated with repairing your home
You then hire an contractor to take a look and BAM… that when you get whip lashed. The house has some cracks in the doorways and some on the windows. It may have seemed like it was nothing, but you inevitably find out that the house needs foundation work and quadruple BAM BAM BAM ($$$$$$$$$$$$$$$$$$) . All that money from the sale of your house just goes down the drain and your not only left with no profit, but may even come out paying more to get your house fixed than it is worth selling it for.
Dear InvestorWize, I need to make a lot of repairs to my house. Should I sell my house as is or do all the repairs myself. The work looks like it will take a couple of months to complete, but once done I may be able to make a little money from it so that I can move.  What should I do?

Making the right choice
This is where you need to get smart. Should you repair the home your self? Well if it needs extensive repairs and you do not have the money to get it done or it will cost too much, that answer is clearly NO! You would end up spending all that time, months maybe, getting the little things done, hiding the cracks with some paint, only to break even at the end or worst. What you should do here is sell your house as is. Put the hammer away and think. Is it really worth your time and effort?
So lets get started! Selling a home as is is easy!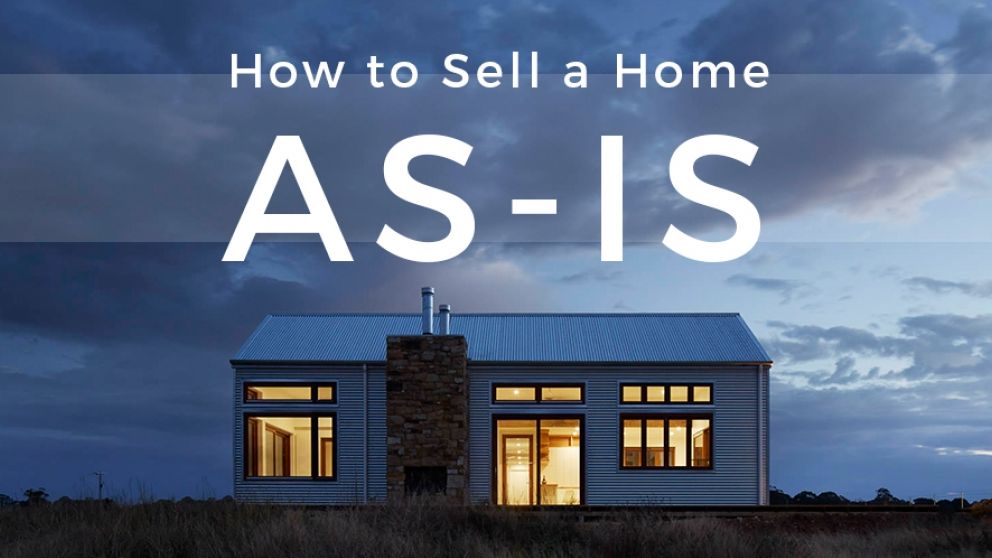 How to sell a house as is?
Here are the 5 steps to help you sell a house as is without worrying about making repairs, doing work, paying for expenses before selling your home. I will be updating this often to give you the homeowner all the ways you can sell a home in as is condition with no tears.
Step 1 – Note all repairs
Make a list of all the major repairs the home needs. In most states a home seller has to disclose any repairs a house may need when trying to sell it. Selling a house as-is may seems like a a way to get around this, but is not! You have to honestly disclose any repairs the property needs at all times because as it is law in most states. However, do not let this discourage you! There are buyers out there who want to buy these types of properties. When trying to sell a property as is you need to only focus on the buyers who will buy your property in as is condition. Trying to sell it to someone who has no idea what they are getting into will surely backfire, waste your time, the buyers time and may even cost you money in the long run.
Nolo has a list of all state disclosure requirements when selling your home. Do your due diligence and make sure you a are disclosing what you must.
https://www.nolo.com/legal-encyclopedia/state-state-seller-disclosure-requirements
Step 2 – Take pictures of the repairs needed
This may seem like a daunting task, but it will help you sell the home faster and lessen the amount of questions a buyer will ask before putting the home under contract. Not only will this help you sell the home in as is condition faster you can even attract remote buyers who are not even local in your neighborhood. Take pictures of All the repairs that are needed on the home. Do not hide anything and send the images and the list of repairs to your prospective buyer as soon as they show interest. You may even get an offer long before the buyer has time to even inspect the property and may even eliminate the inspection most buyers get before buying the home. Remember honesty has its rewards.
Step 3 – Finding a buyer
Most retail buyers are not really looking for a property that needs lots of repairs so your options are really thin if you are planning to list it on the MLS. A better alternative is to find someone who WANTS to make repairs and make a little profit after the host is fixed up and sold. Your best bet is to find a real estate investor. Find an investor that is willing to make the necessary repairs. Remember not all investors will buy your house as is. Some investors look to buy houses with very minimal repairs as they do not want to get into a property with lots of work to do. So key thing here is to find an investor that will buy your home in as -is condition and is fully aware of what needs to be fixed. Provide them the list and the images to created in step 1 & 2 so that there are no question asked when it comes time to close and will speed up the process of getting an offer and taking it to closing.
Here at Investorwize we have closed on properties in days just having this info on hand and without even having to go look at the property. As long as you are upfront and honest and very detailed we don't have an issue! If you cannot afford to take pictures or make a list then we will send one of our investors to your house to take a look at the repairs and get an estimate. This may take a few more days to complete but the process remains the same. Once we get a list of repairs needed. We can formulate an offer and get your house sold!
Step 4 – Inspection
The investor will most likely inspect the property before closing or put into the contract that the property is site unseen. This will give you some peace of mind to you and the investor or buyer, that the condition of the property will not be too much of an issue. Just remember to disclose all the repairs you think are needed that way you are doing your part to make the sale of your home as simple as possible while selling a house as is.
Step 5 – Preparing to close
Go to closing and collect your cash.
What we can do
Here at InvestorWize.com we buy houses as is. Give us a call and well give you a quote on what we can buy your house for. We base our estimations on what the house WILL be worth after all the repairs are done and can use creative real estate investing techniques to buy your home even in the roughest of conditions or situation. If you need to sell your house as is. We are your go to guys! We have been selling homes as is for years and all homeowners need to know how to do it as well.
Created On: March 27, 2016
Last Updated On: October 21st, 2018 at 10:28 am